ALBERGO ITALIA
COLLE GRAN SAN BERNARDO 2
Saint-Rhémy-En-Bosses , 110100, AO
Diocesi: Diocesi di Aosta
Telefono: 0165780063 / 3287896978
Email: info@gransanbernardo.it
Sito: www.gransanbernardo.it
Tipologia di struttura: ALBERGO
Numero posti letto: 24
Servizi:
parcheggio auto
deposito biciclette
lavanderia
collegamento wi-fi (nelle aree comuni)
Pasti:
Possibilità di richiedere: colazione, pranzo, cena.
Agibilità per disabili:
no
Possiblita di portare animali di piccola taglia:
si
Periodo di apertura della struttura: Stagionale da giugno a settembre
Costi: Da 25,00 a 55,00 Euro
Beni nelle vicinanze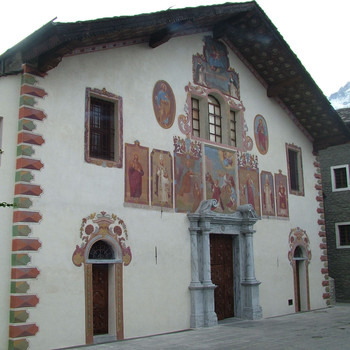 Chiesa di Santo Stefano
Diocesi di Aosta ( sec. XV; XVIII )
La fondazione della chiesa di Santo Stefano di Aosta risale ad epoca paleocristiana. Ricostruita nel XV secolo, è stata ristrutturata nel terzo decennio del Settecento assumendo l'aspetto attuale.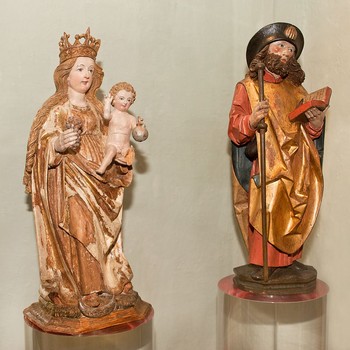 Aosta Cathedral Treasury Museum
Diocesi di Aosta
Aosta Cathedral Treasury Museum shows a significant selection of Valle d'Aosta's sacred art heritage.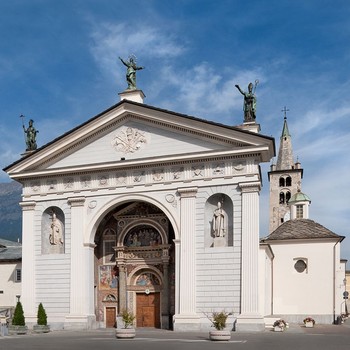 Cathedral of Santa Maria Assunta
Diocesi di Aosta ( sec. IV; XI; XIX )
Founded at the end of the 4th century, Aosta Cathedral was rebuilt seven centuries later. It was further modified by major refurbishments in the 15th–16th and 19th centuries.